Meet the Editors
Get the scoop on our editors right here!
[
Christina A. Barber currently resides in Georgia, but spent most of her life growing up in the suburbs of Mountainside, New Jersey. Encouraged at an early age, by her fourth grade teacher, Christina was immediately drawn to the art of crafting stories. In fifth grade she was introduced to the works of Edgar Allan Poe and immediately became a fan.
She has upcoming publications in several online magazines (E-zines) as well as other short stories and a novel which she is steadily preparing for submission. Her works focus mainly on horror and speculative fiction. Christina belongs to a multitude of critique groups including 'The Muse' and 'Writers' Block'.
During her 'free time', she enjoys cooking and being with her friends and family. She has a wonderfully supportive husband who is her biggest fan and a beautiful, creative daughter who also writes her own stories!
Christina has three dogs that take turns sitting under her desk as she works to provide adequate foot warmth for those cool Georgia nights.
To learn more about Christina, visit her homepage at http://writerscrypt.tripod.com or drop an email to her at chrisbarber@numail.org
Cindy Bergquist lives in the Twin Cities, Minnesota with her husband and son. She works part-time enabling her to further her writing career and care for her son. She had dabbled with writing all her life, but became serious in 2002, after breaking her ankle. Left on bed rest with a laptop, she began crafting her first story—a novel-length fanfic based on an RPG(Role-Playing Game) she hosted on what was then Yahoo! Clubs. After much positive feedback, she decided to turn it into an original novel, which she is currently working on. Screenwriter Joss Whedon has also been a major inspiration to her.
Cindy is a former member of the Horror Writer's Association(12/2003 to 03/2006) and a current member of The Loft Literary Center in Minneapolis, MN, where she also has attended fiction writing classes. She is currently working on a Dark Fantasy novel as well as a short story. Cindy would love to make the move to a freelance career critiquing and copyediting the work of other writers. She has critiqued for over three years and enjoys the challenges of balancing her own writing with helping others and found it has helped her grow as a writer
Her website that is forever under construction can be found at: http://twilightdreamz.com/ Also, she has recently started a LiveJournal, which can be found at: http://twilightscribe.com
Contact Cindy: cindy.aftertwilight@gmail.com
Ann Durand, aka Kathe Gogolewski, was born and raised in northern California near San Francisco in a very leafy neighborhood. She spent much of her childhood hiking the wild hills of Orinda with her three brothers and a sister. As an adult, she taught grade school and at Hayward State University in the teacher credentialing program. She raised one daughter before retiring several years ago and moving south into warmer weather near San Diego, California. She began writing fulltime and now enjoys writing stories for both children and adults. In June of 2004, she finished her first romance novel, a romantic suspense, and signed with Double Dragon Publishing soon after. You may find out more about her book, A Promise to Keep, and read excerpts at TRI Studio Authors:

http://www.TRI-Studio.com

A Promise to Keep is available for purchase at Double Dragon Publishing:
http://www.double-dragon-ebooks.com/single.asp?isbn=1-55404-215-1&genre=
She is currently writing a Paranormal Romance, Silver Gate, which she plans to complete soon. She has another book, TATO, a fantasy adventure for middle grade readers, due for release from Wings Press on November 1, 2005
under her real name, Kathe Gogolewski.
Her poetry and short stories have been published at:
Jacobyte Books, http://www.jacobytebooks.com/
Penwomanship http://www.penwomanship.com/
A Long Story Short http://www.alongstoryshort.homestead.com/Secretary.html
The Storyteller http://www.freewebs.com/fossilcreek/
Ann will use this column to share information with you about anything that pertains to romance writing: market trends, contests and events, tips and strategies, as well as how-tos: plot development, query and synopsis writing, submitting manuscripts, dialogue and voice, pacing and rhythm, and whatever else bubbles up. Please feel free to make requests about a topic that interests you. You may contact Ann at AnnDurand@TRI-Studio.com
M
other Hen's Bin: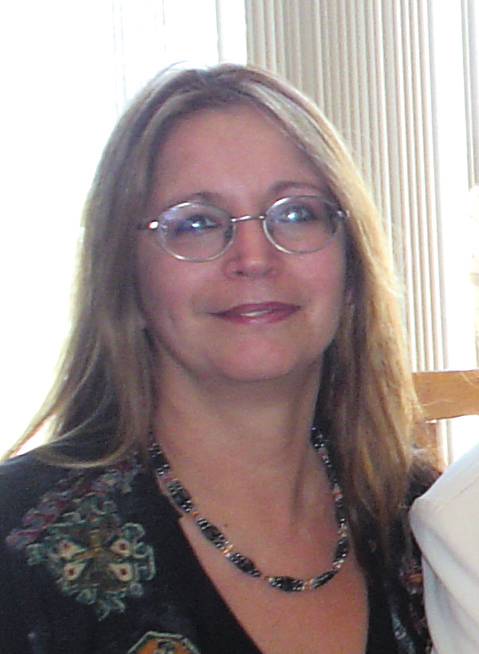 Lea Schizas is the founder of the Writer's Digest 101 Best Writing Site of 2005 The MuseItUp Club, an online critique community. She is also co-founder, along with Bret Wright and Patricia Ferguson, of another Writer's Digest Site, Apollo's Lyre, a writing Zine loaded with publication venues, contest and agent listings, stories and poems to read, writing articles, book reviews and more.
Lea is also Senior Editor of the print Coffee Cramp Magazine.
Her YA fantasy novel THE ROCK OF REALM was just released by Star Publish. She is a short story competition winner; several of her interviews, reviews, writing articles have appeared in various online zines.
Mother Hen's Bin will be a little of this and a little of that seeing Lea dabbles in a little of this and a little of that. Being an author/agent/editor/publicist, Lea will bring you an array of topics not covered by the other departments in The Muse Marquee.
Museings:
Susan Stephenson is an Australian writer who has been published at Writer's Hood, Absolute Write, Flashshots, Nimue's Grotto and The Traveler. She has written two books for middle-readers, currently percolating in her desk drawer while she travels in Canada.
After 25 years teaching in Australia, Susan decided to teach and travel in China in 2003-2004. Communicating with children who didn't speak her language was a challenge which definitely enhanced Susan's mime skills and affirmed her desire to write in English.
Susan is excited about the Muselings column in the Muse Marquee. She loves learning about the craft of writing and sharing that knowledge with other passionate writers. Susan belongs to the Magic Words critique group, part of the Muse-It-Up club, and credits her group with supporting her through the first draft of her novels. She looks forward to getting to know the Muse Marquee readers as they enjoy both writing and publication. Susan can be contacted at muselings@yahoo.com.au
Worlds Apart: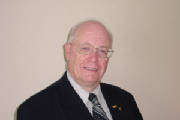 Retired after a thirty-two year academic career, Charles Mossop now lives on Vancouver Island where he writes historical fiction, works in his garden and continues his study of classical guitar. Thanks to his background in anthropology and oriental studies, his work as a university teacher and administrator involved travel throughout the world including over fifty visits to China, Japan, Korea, Southeast Asia, South Asia and Europe. A lover of mystery stories, his flash fiction has appeared in Flashshot (
http://flashshot.tripod.com
) and his short story "Magistrate Lin and the Testimony of the Household Gods" will soon appear in "Over My Dead Body," (
http://www.overmydeadbody.com
).
Charles's stories are usually set in fifteenth century China or eighteenth century Europe, and in the latter case he specializes in maritime history and life aboard wooden-walled ships of war. As he says, "Murder and intrigue can be found everywhere; all you have to do is select a place to put them." You
can reach Charles at
cmossop@telus.net
, and he's always happy to chat.
WORLDS APART will be a column devoted to the tools, techniques and research methods a writer can use to describe other worlds—historical, fantasy or speculative. Look for discussions around the elements used to create, or re-create, social and cultural contexts within which action can be set, and ways to keep your other worlds consistent, believable and authentic. In this column you'll discover how to find plots and stories in historical events, and use myth and legend to add color and depth to your historical or fantasy fiction.
So open your mind, turn up your imagination and come on an odyssey through time.
Up From Down Under:
Les Stephenson lives a relaxed lifestyle in a regional city on the beautiful east coast of Australia. He enjoyed a rewarding career in vocational education and training, writing curriculum for the governments of Queensland (Australia), Papua New Guinea and The Kingdom of Tonga. His learning materials in the field of accounting and financial management have been published by the Australian National Training Authority, the Open Learning Institute and FlexiLearn.
Since retiring from his former career, Les has written several prize winning stories featured on FanStory.com. Currently he's finalising a science fiction novel called "Devil's Bite" – a related story "Little Devils" was recently published in the Antipodean SF digest.
In each issue of The Muse Marquee, readers will have an opportunity to email our Editors with comments on their columns. We welcome and encourage this exchange. If you have any questions you would like to pose to our Editors, feel free to drop them a line.
The Muse Marquee Editors are looking forward to your comments and questions in each and every issue.